Who we are
Bee Fleet is an aero­space start­up com­pa­ny found­ed by aero­space engi­neers each with sol­id expe­ri­ence in some of the most impor­tant aero­space and tech com­pa­nies in the market.
Bee Fleet is active­ly look­ing for fund­ing to kick-off its ver­ti­cal take off and land­ing (VTOL) vehi­cle project for the region­al air mobil­i­ty service.
Check our one-pager:
The Challenge
(1) Cur­rent­ly 1.6% of all trips between 50 to 500 miles are tak­en by air and 0.6% of US air­ports cur­rent­ly sup­port 70% of domes­tic air travel.
(2) Big US cities are top­ping their capa­bil­i­ties to pro­vide oppor­tu­ni­ties for an increas­ing population.
(3) Trans­porta­tion infra­struc­ture is inef­fi­cient, old, and has high main­te­nance costs. Also pop­u­la­tion is set­tling in far­away loca­tions from big cities not cov­ered by the cur­rent pub­lic trans­porta­tion net­work.
(4) Lev­els of GHG emis­sions are alarm­ing and the world, just recent­ly, became sick by the COVID-19 pan­dem­ic with glob­al eco­nom­ic impacts.
The lat­ter is influ­enc­ing peo­ple's behav­ior to change and we need to under­stand how.
(5) Com­mu­ni­ties want com­mu­ni­ty-com­pat­i­ble vehi­cles oper­at­ing in their domes­tic air­ports: with low noise and less to no-emis­sions.
The world is in a con­tin­u­ous flow of changes accel­er­at­ed by the lat­est devel­op­ments in all fields of sci­ence and technology.
Enabling tech­nolo­gies are avail­able to sup­port the kick-off of the region­al air mobil­i­ty ser­vice segment.
The Solution
The solu­tion is aligned with cus­tomer's needs and wants.
A set of ben­e­fits as low­er­ing car­bon emis­sions, and there­fore being envi­ron­men­tal­ly mind­ful of our respon­si­bil­i­ties to the world's health, low­er­ing the noise gen­er­at­ed with­in cities to healthy lev­els, offer­ing bet­ter per­for­mance than cur­rent trans­port solu­tions, and low­er­ing oper­a­tional costs are the answers in align­ment with the per­ceived needs.
Bee Fleet con­verged all those ben­e­fits into a future prod­uct coined as Q‑Bee.
Q‑Bee is a hybrid-pow­ered "ver­ti­cal take-off and land­ing" (hVTOL) vehi­cle with future autonomous capa­bil­i­ties. (See artis­tic con­cept below)
Its cab­in can be con­fig­ured for 1+4 or 1+6 pas­sen­gers or a pay­load of 1500 lb. This flex­i­bil­i­ty allows its plat­form to be applied in dif­fer­ent seg­ments or types of mis­sions, from trans­port­ing peo­ple to things.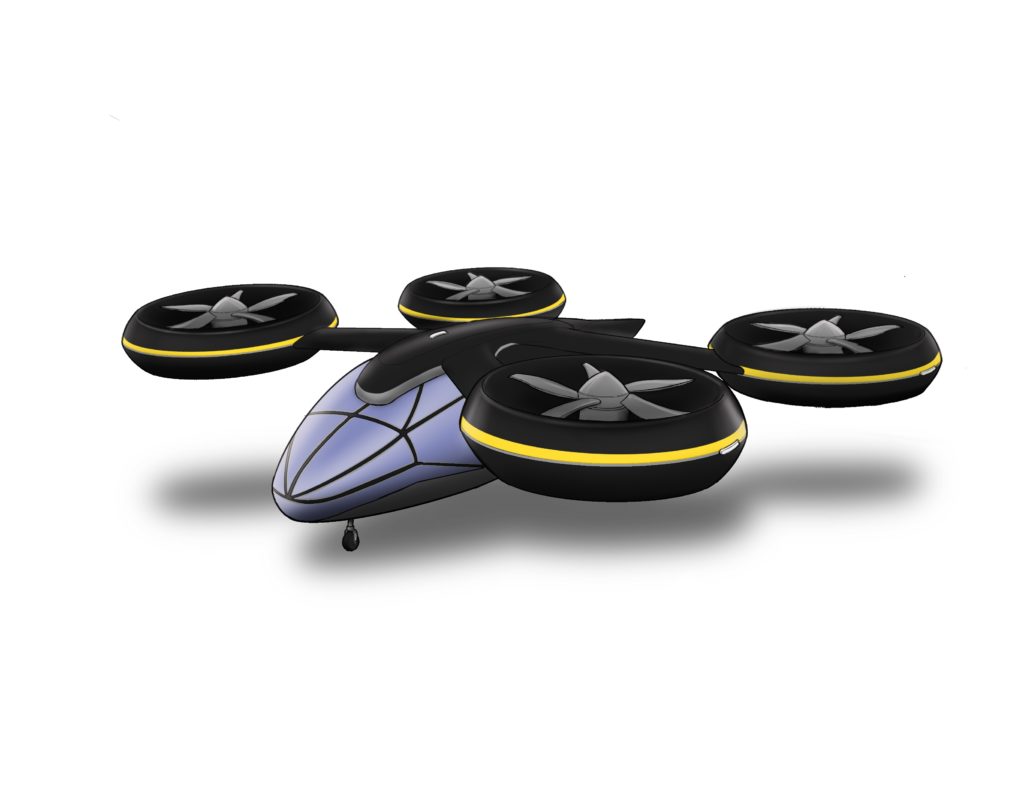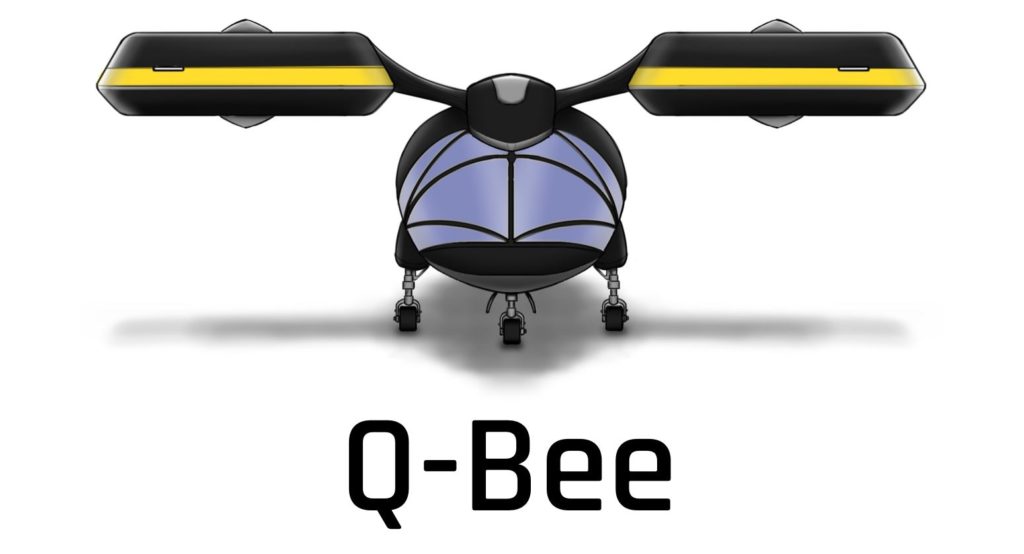 Q‑Bee's benefits
Q‑Bee low­ers emis­sions because it has a hybrid pow­er gen­er­a­tion system
It low­ers noise, because it is electric
It offers cab­in com­fort because of its size
It allows for region­al integration
It low­ers oper­a­tional costs and saves time because of its performance
It allows a var­ied type of appli­ca­tions due to its recon­fig­urable cabin
The Opportunities
Busi­ness Analy­sists from dif­fer­ent com­pa­nies agree on the high growth poten­tial of the advanced air mobil­i­ty market.
(1) Porsche Con­sult­ing fore­casts a TAM of $230 Bil­lion by 2035 in its 2017's report "The future of Ver­ti­cal Mobil­i­ty"
(2) Roland Berg­er esti­mates rev­enues for UAM of $90 Bil­lion by 2050 in its 2020's report "Focus: Urban Air Mobil­i­ty". Note that even though this focus on UAM, still indi­cates a high growth poten­tial expect­ed to spill over into the region­al air mobil­i­ty seg­ment as well.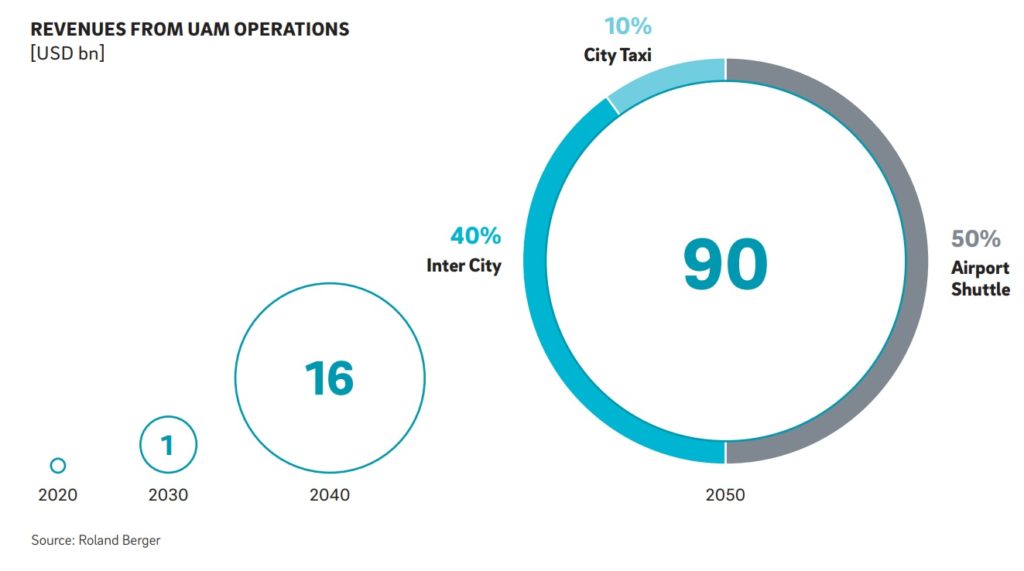 (3) Mor­gan Stan­ley esti­mates a total address­able mar­ket of $9 Tril­lion in its 2021's report "eVTOL/Urban Air Mobil­i­ty TAM update: A slow take-Off, but sky's is the lim­it". We inferred a $1 Tril­lion of TAM for trans­porta­tion of goods and peo­ple by 2040.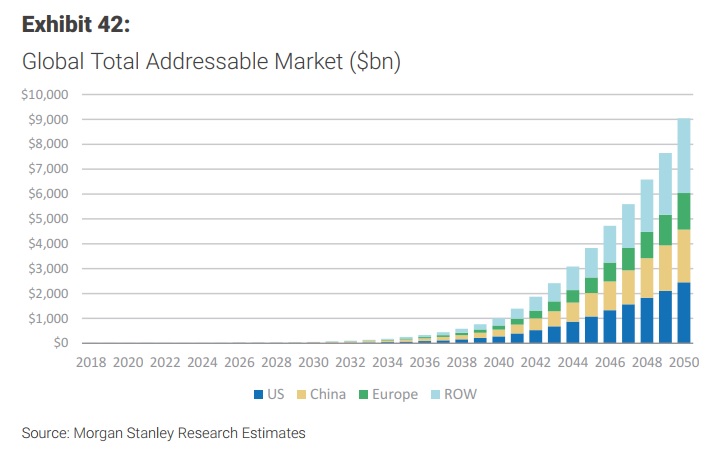 (4) NASA in its 2021's report on "Region­al Air Mobil­i­ty" Explains the oppor­tu­ni­ty for the devel­op­ment of the region­al air mobil­i­ty seg­ment con­sid­er­ing an unused exist­ing infra-struc­ture of 5050 avail­able local/domestic air­ports. It also lists a series of require­ments to make it pos­si­ble for the devel­op­ment of this seg­ment. Low-emis­sions, low-noise, and low-oper­a­tional costs are the main tar­gets for any vehi­cle project that wants to explore this new market.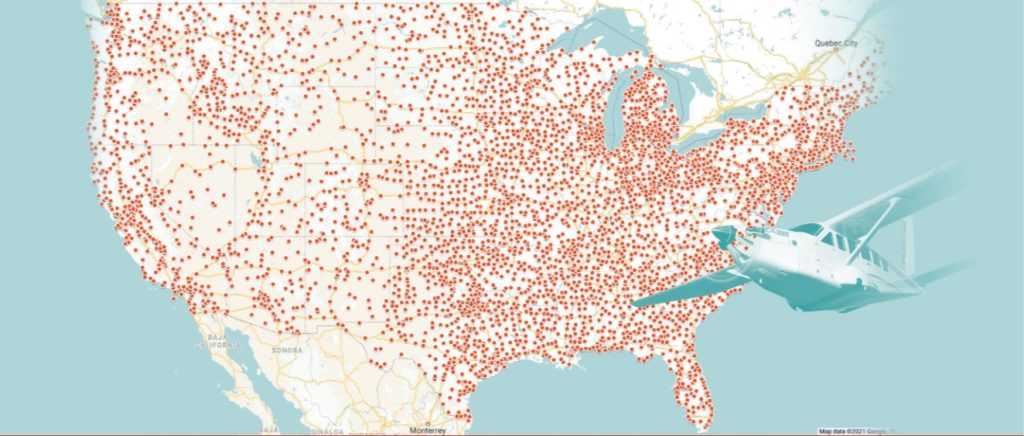 How?
Bee Fleet is build­ing a team of mul­ti­dis­ci­pli­nary skilled engi­neers from the US, Brazil, and abroad with an aver­age expe­ri­ence of more than 15 years who worked for a num­ber of dif­fer­ent air­craft devel­op­ment pro­grams in sev­er­al air­plane man­u­fac­tur­ers and sup­pli­ers com­pa­nies like Gulf­stream, Boe­ing, Bell, Embraer, Bom­bardier, and Airbus.
Bee Fleet has offices in the US and in Brazil. The Q‑Bee project will be devel­oped in both loca­tions with the first cer­ti­fi­ca­tion from the FAA.
When?
Bee Fleet will start the design phase short­ly and plans to enter into ser­vice six years after.
Bee Fleet will be hir­ing for its US and Brazil­ian offices.
UAM vs RAM?
The urban air mobil­i­ty and region­al air mobil­i­ty are two dif­fer­ent mar­ket seg­ments that dif­fer in the tech­nol­o­gy solu­tions adopt­ed and demo­graph­ics tar­get­ed. The video in the link pro­vid­ed explain how each tech­nol­o­gy enables the busi­ness mod­els each seg­ment adopts and indi­cates the pos­si­bil­i­ty of col­lab­o­ra­tion to offer an end-to-end solu­tion. Self-dri­ving cars can also be part of this mix for the last mile with­in the urban ecosystem.
From the above it is easy to con­clude that the solu­tions to each one do not com­pete. There­fore:
Com­pa­nies devel­op­ing prod­uct and ser­vices for UAM com­pete amongst them­selves and small heli­copters.
Com­pa­nies devel­op­ing prod­ucts and ser­vices for RAM com­pete against mid-size heli­copters.
Q‑Bee has the com­pet­i­tive advan­tages to posi­tion itself as the plat­form for the devel­op­ment of the region­al air mobil­i­ty seg­ment since it meets the fol­low­ing requirements:
Bet­ter per­for­mance: speed and range
Low­er oper­a­tional costs
Com­mu­ni­ty-friend­ly compliant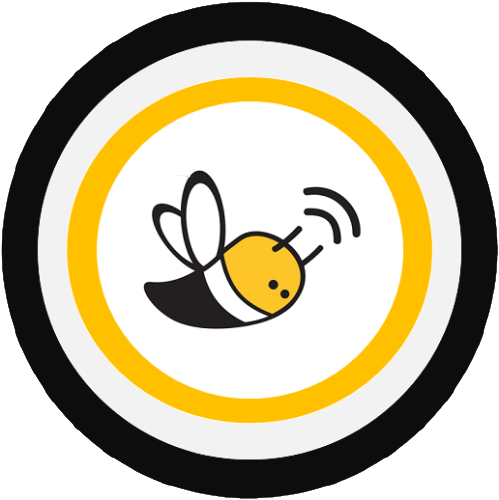 [/et_pb_text][/et_pb_column][/et_pb_row][/et_pb_section]